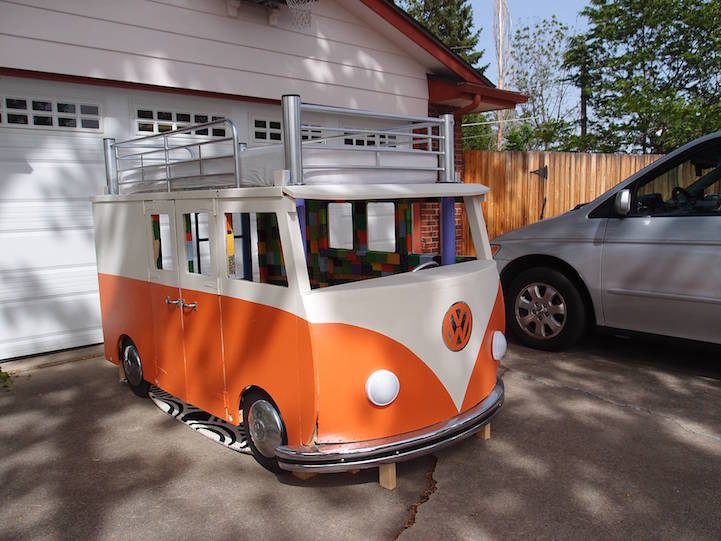 Loving  Dad creates a supercool Volkswagen bus bed for his little daughter.
Reddit user inexplorata, a creative dad and DIY expert  built this amazing Volkswagen bus bed for his daughter's 3rd birthday to replace the crib she had been sleeping in until then.
Head over to inexplorata's blog (who is also into treehouse building) to see a the making of this cute kiddie car.

via [Reddit], [Designtaxi]|my modern met