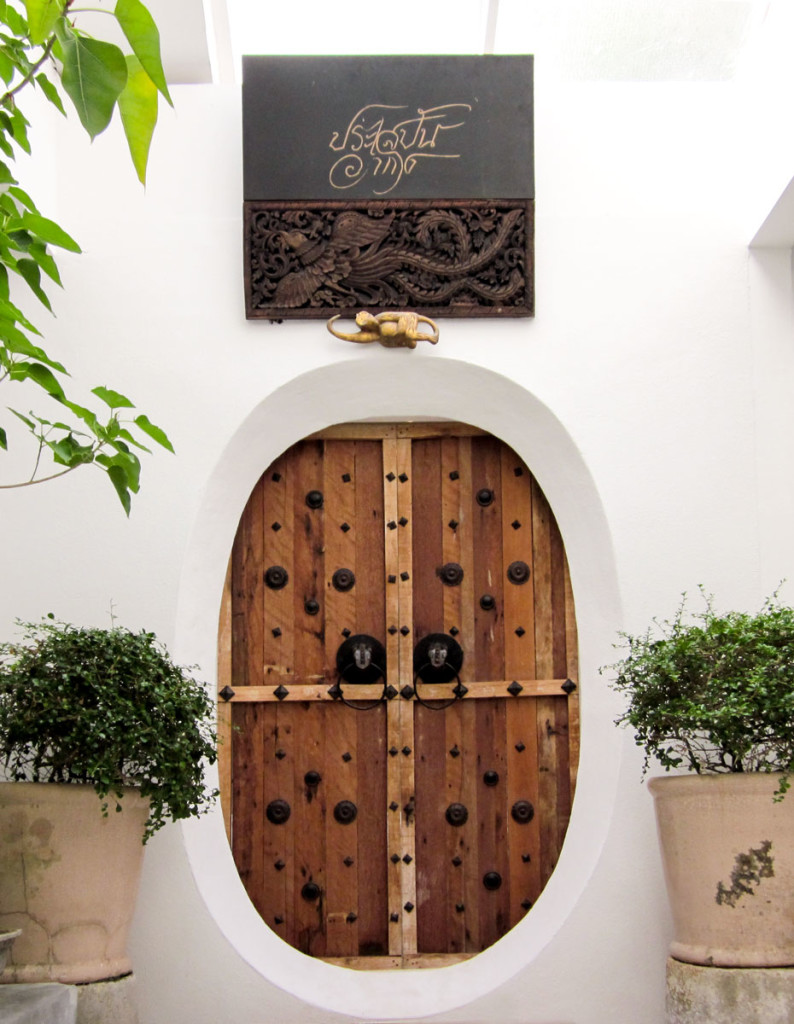 The Muang Kulaypan, a realm rising from a fairytale.
The Muang Kulaypan, a blending of ancient Javanese house-village design with a traditional Thai southern slow-slung roof, is a hidden gem. Protected by a huge wall toward the street and hidden behind old coconut trees when coming from the beach it is nearby invisible. Thus it reveals its beauty only step by step while ascenting the main stairs to the upper floor. Mirrors chasing away the bad spirits, Lotus, a holy flower, attracting the good one, twin phalluses, protector against the mischievous Goddess of the sea,  all signs how the Muang Kulaypan honores the local tradition and respects the spirits.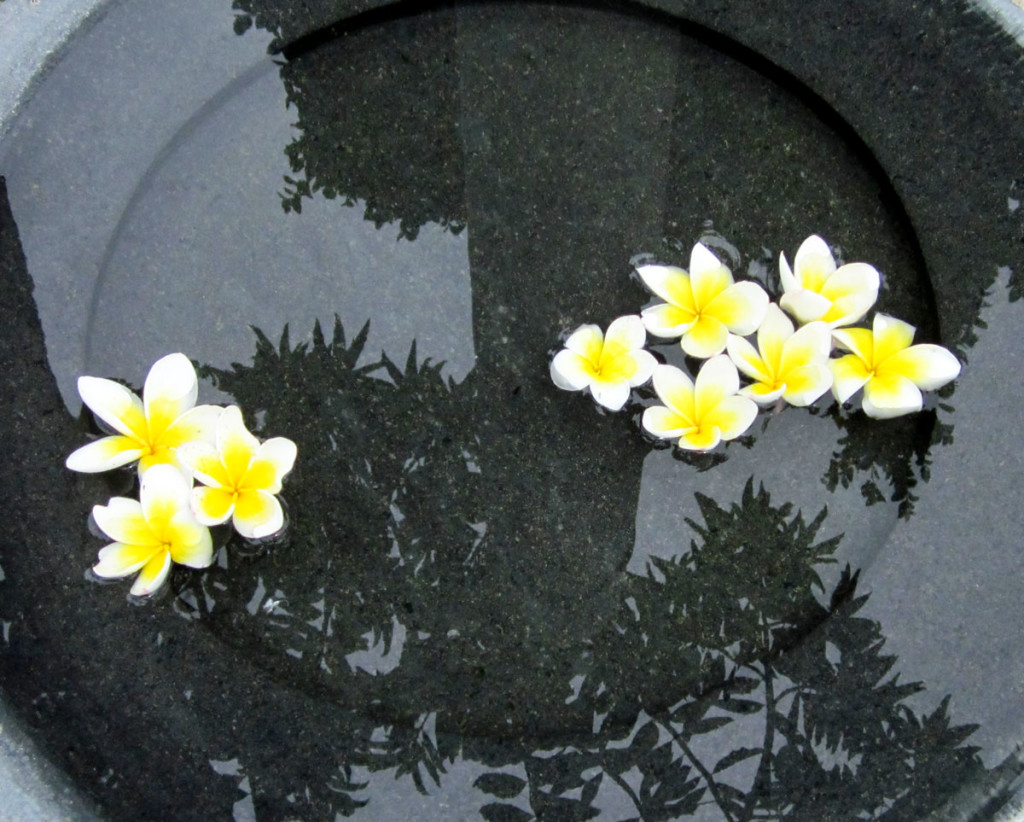 Once upon a time, in the ancient kingdom of Muang Kulaypan, Java lived the beautiful Princess Budsaba and her brave Prince Panyee – a great warrior and lover. Their love story played muse to folk legend and dance, which travelled over the oceans to the Royal Courts of Ancient Siam.
The architect of the Muang Kulaypan, M.L Archava Varavana, has drawn inspiration from this well-known legend, creating a space where the legend of Budsaba and Panyee still live on today.