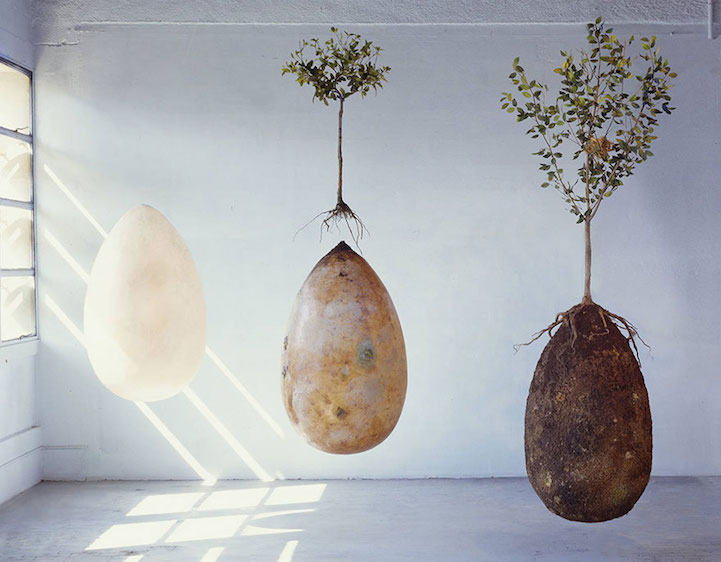 Organic Burial Eggs That Act As Seeds For New Life
Capsula Mundi, by Italian designers Anna Citelli and Raoul Bretzel ,offers an alternative to the classic coffin burial. The eco-friendly egg-shaped pods hold the deceased human body in a fetal position for burial. Each capsule will turn into nutrients for a tree that will grow out of the dead's remains. Thus, the dead bodies become "seeds", cocoons that come full circle by returning to nature.
For burial, the deceased is moved into the fetal position and either a tree or a tree seed is planted above their cocoon. The idea is that a specific tree will be chosen while the person is alive and for friends and family to look after it after the death occurs. " A cemetery will no longer be full of tombstones and will become a sacred forest," explain Citelli and Bretzel. And, the idea of resting in the shade of a loved one is certainly comforting.
Capsula Mundi is currently just a concept and not a reality because Italian law bans this type of procedure. The designers founded an association (Associazione Capsula Mundi) in hope to change legislation to allow people more alternative options for their burials.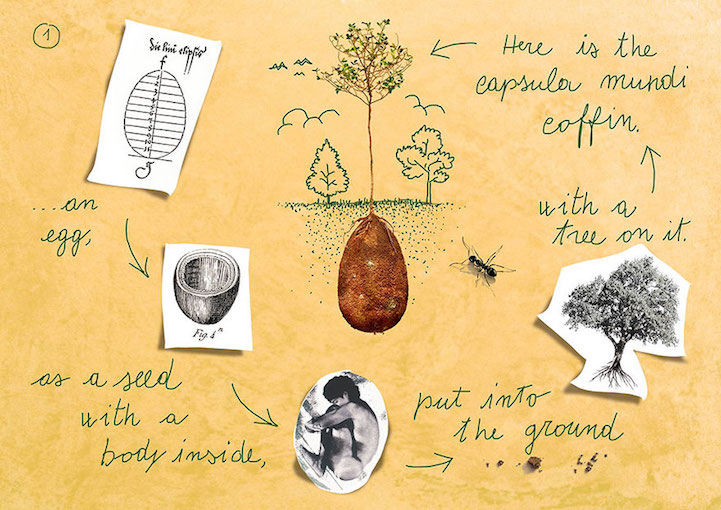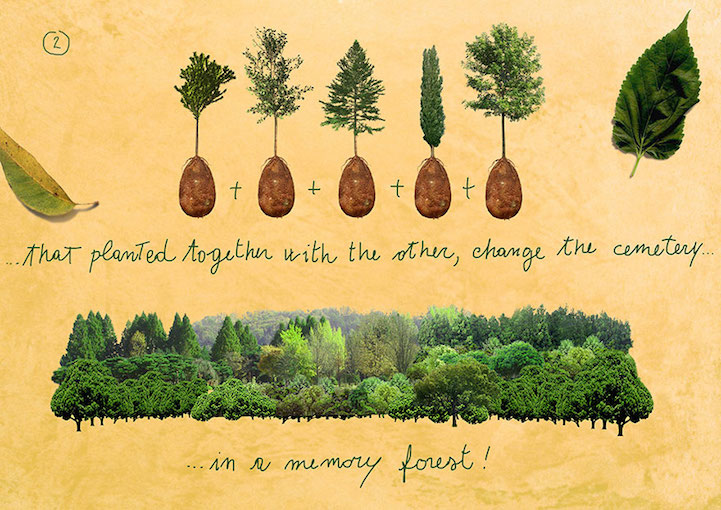 Capsula Mundi website | Capsula Mundi on  Facebook
| via Bored Panda | my modern met