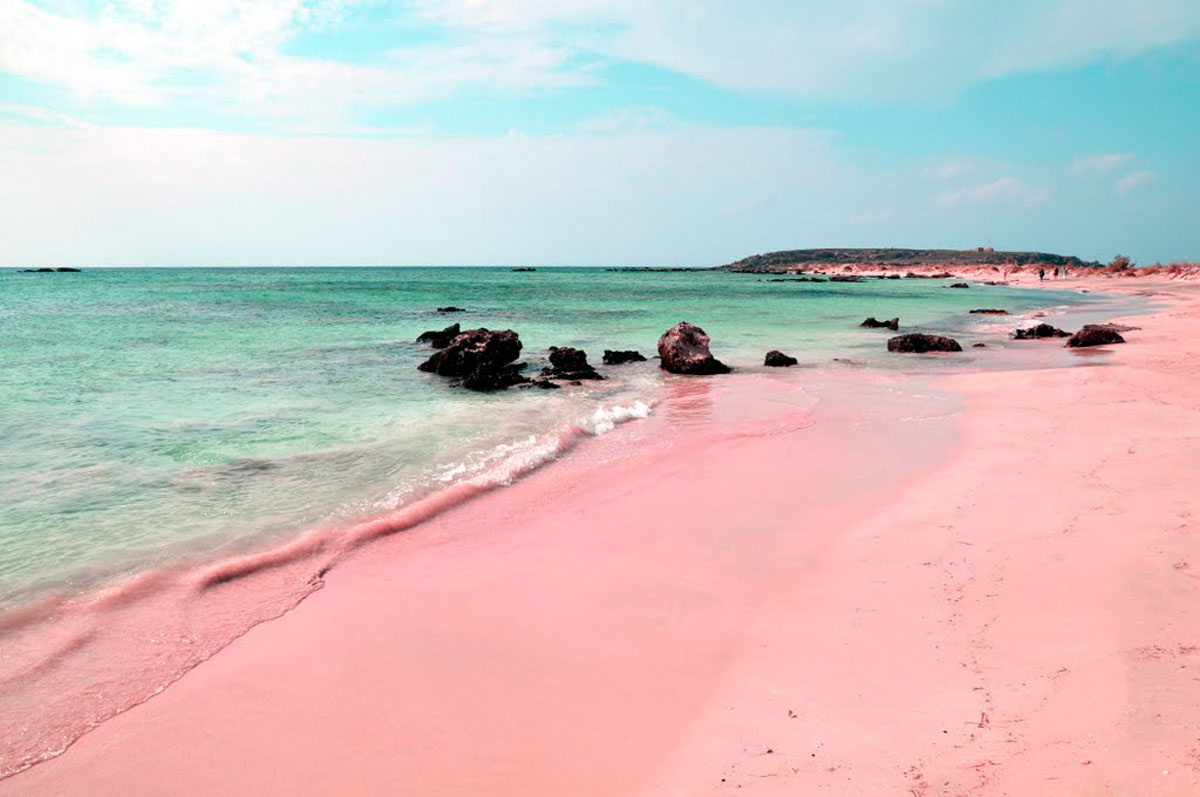 No. 10 | Elafonissi Beach, Greece
"The sea was calm and beautiful. The colors are intense—light blue water, pink sand. Paradise."
Elafonisi (Greek: Ελαφονήσι [elafoˈnisi] "deer island") is an island located close to the southwestern corner of the Mediterranean island of Crete. When the weather is fine it is possible to walk to the island through the shallow water. The sand of Elafonissi is in many places pinkish due to the thousands of broken seashells it contains. The limpid, blue-green waters will remind you of an exotic paradise.
Best time to go: May – October
Best time to visit is early morning or evening, so you can really enjoy the beauty and tranquility on the place.