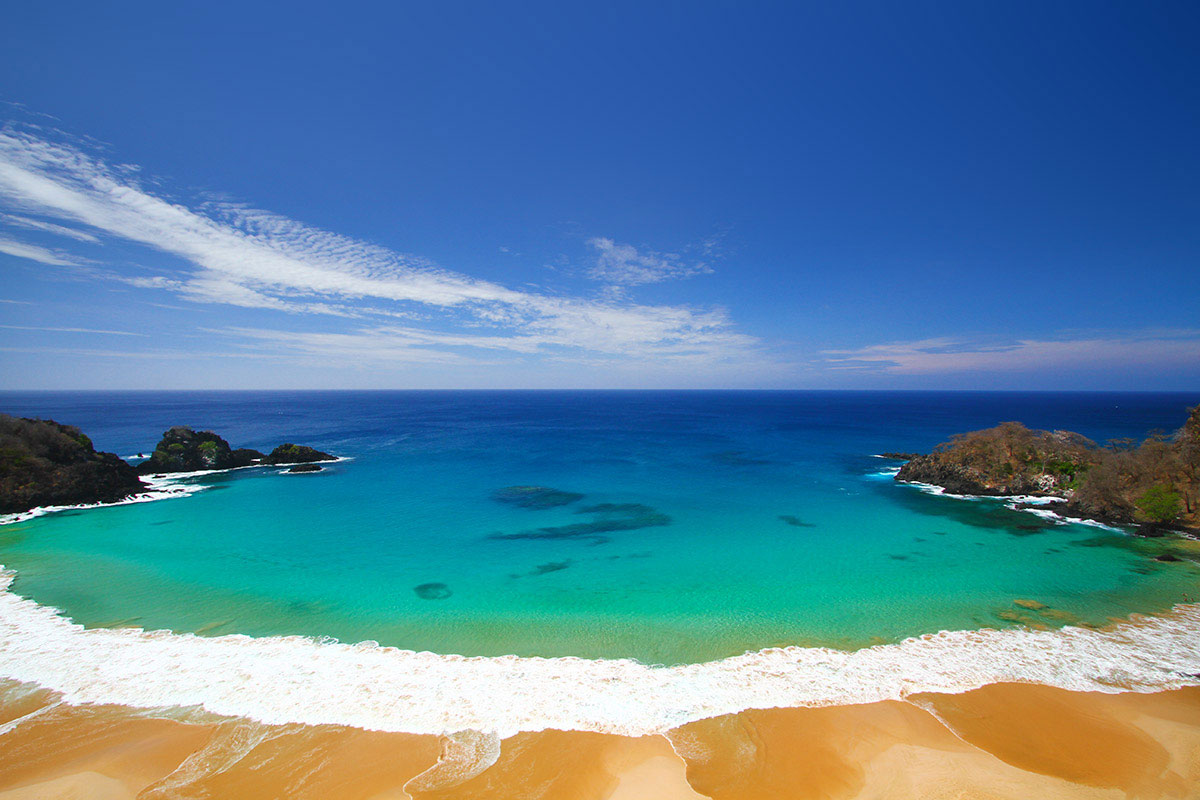 No. 1 | Baia do Sancho, Fernando de Noronha, Brazil
"As you walk through a small trail, you can't imagine what awaits you. The heavenly view seems like a mirage."
Baia do Sancho, located on the Fernando de Noronha archipelago, is still a relatively intact part of Brazil. Cliffs loom over a perfectly shaped crescent of soft sand; trees carpet the cliff tops, giving refuge to sea birds; and lava rocks form protected pools that shelter schools of Technicolor fish at either end of the blue-green water. But the magic secret of Baia do Sancho is that this beach is super secluded and a challenge to reach.
A few small tour boats stop here in the morning, but the best time for sunbathing is the afternoon, when the only way to reach Sancho is by foot: several hundred meters down a dirt trail, down a rickety ladder through the rock wall, through a tight crevasse, down an even ricketier ladder, and finally down a few dozen uneven, slippery-sandy steps. Is it a bit arduous? Yes. Is it worth it? Absolutely. Forbes
Being a small island with limited water resources and a fragile ecosystem, there is a maximum number of 460 visitors allowed on the island. The relative isolation from the mainland, the limits on visitors and the preservation make Fernando de Noronha an expensive destination. But the "happy few" will be well rewarded by the delights of this island paradise and its fascinating underwater world.
Best time to go: Year-round