Not your average art bienniale.
The Dharavi neighborhood in Mumbai, one the largest slums in India, is holding its first bienniale over the next three weeks,highlighting the contribution of the people of Dharavi to India's economic and cultural life.
Home to more than 750,000 people, Dharavi is located in the middle of Mumbai's financial district, and is known for both its deprived conditions as well as its booming industry.
The festival will differ considerably to other art biennials, showing works made from recycled materials by residents, including children, rather than professional artists from around the world. Spread across three areas of the slum, the themes range from gang rape to domestic violence and child welfare.
Organised by SNEHA, the Dharavi Biennale aims to combine art and science to spromote public health through creativity. The Biennale is a collaboration between artists of all kinds, scientists and activists to develop locally resonant artworks that are authentic, honest and relevant.
 "People think this is just a slum area where we aren't educated, but the truth is that it's a place where so many talents come together. We're proud to be from Dharavi." Saraswati Bhandare, whose work formed part of the opening show.
Mumbai-based non-profit organisation, SNEHA targets four large public health areas: maternal and newborn health, child health and nutrition, sexual and reproductive health and prevention of violence against women and children.
The Dharavi Biennale comes two years after the success of their art exhibition, "Dekha Undekha" ("Seen Unseen"), which used art as a means to consider ideas of sanitation and maternal health.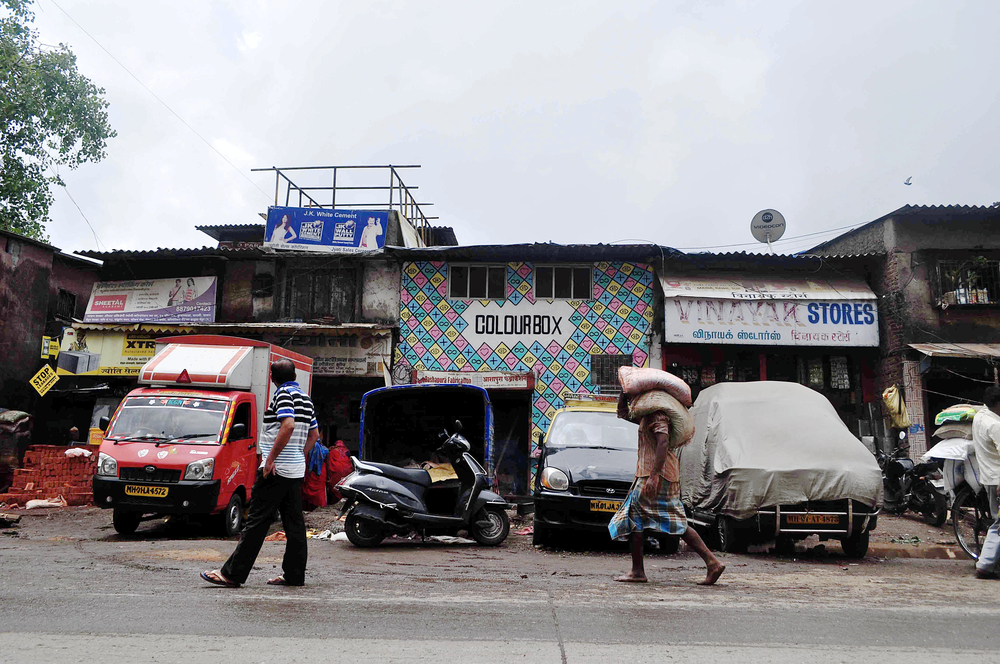 Located on 90 Feet Road in the heart of Dharavi, the Colour Box is the hub: a meeting place, workshop space, and gallery. All exhibitions, dubbed "Artboxes" are held at the Colour Box, along with skill development activities and meetings of SNEHA's community teams. It will be the base for visitors to the Alley Galli Biennale, who will be able to see artworks and then move on to other sites in Dharavi. The facade was painted by NME Graffiti and Rakesh Kunchikorve from Slumgods, who use the Colour Box as a hip-hop rehearsal space.
Do feel free to drop in and meet a cast of colourful characters.
The Dharavi Biennale runs from February 15 through March 7.