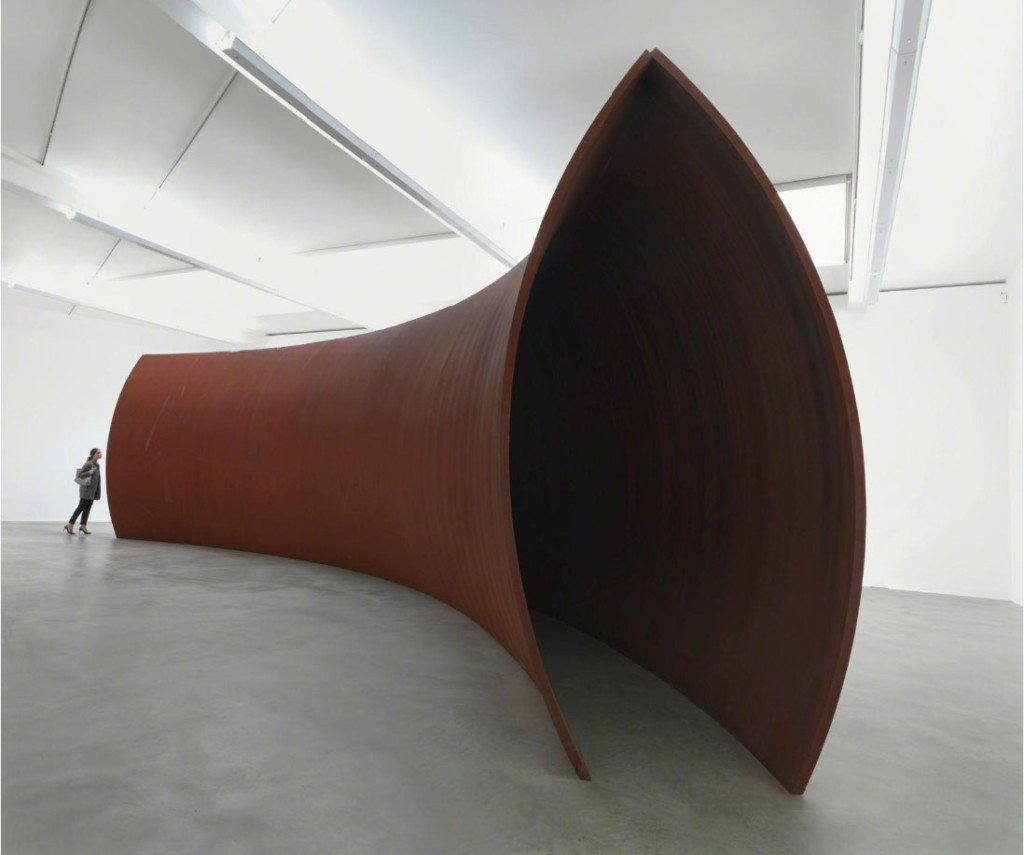 Large-scale steel sculptures by Richard Serra on display in London.
The Gagosian Gallery London exhibits recent works by Richard Serra, one of the most important sculptors of the 20th century.
The monumental steel sculptures of Richard Serra  alter the perceptions of space and proportion.  Inspired early in his career by modern dance and Japanese Zen gardens, the artist create works that play with the movement of the viewer.
"It's all about centralizing the space in different ways. How people move in relation to space, that's essentially what I'm up to" Richard Serra
The Gagosian Gallery on Britannia Street will exhibit four large-scale steel sculptures:
Backdoor Pipeline (2010)
Ramble (2014)
Dead Load (2014)
London Cross (2014)
The Gagosian Gallery on Davies Street will exhibit a 5-meter long work on paper, Double Rift #2 (2011).
Richard Serra at Gagosian London till March 4th
6-24 Britannia Street
London WC1X 9JD