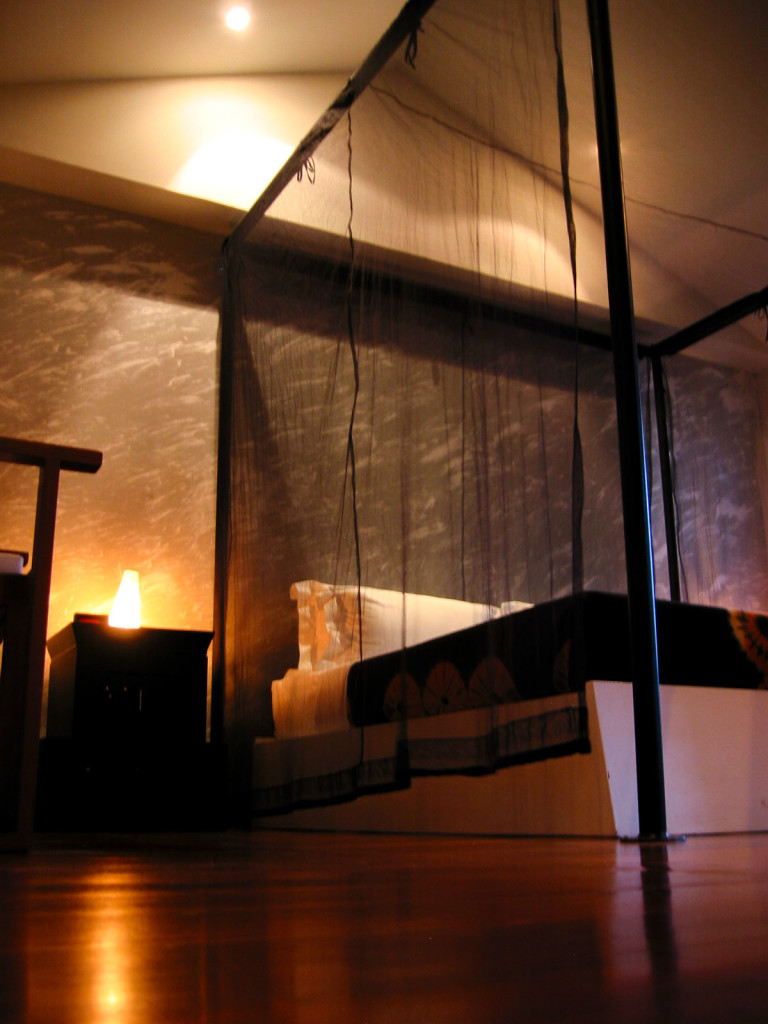 Muang Kulaypan | A cozy nest for honeymooners.
The core element of the interior of the Deluxe Balcony, a King size double bed protected by a black net, is inpired by the Thai belief that such a net is a symbol of the newlyweds. A macical cocoon in a sensual design.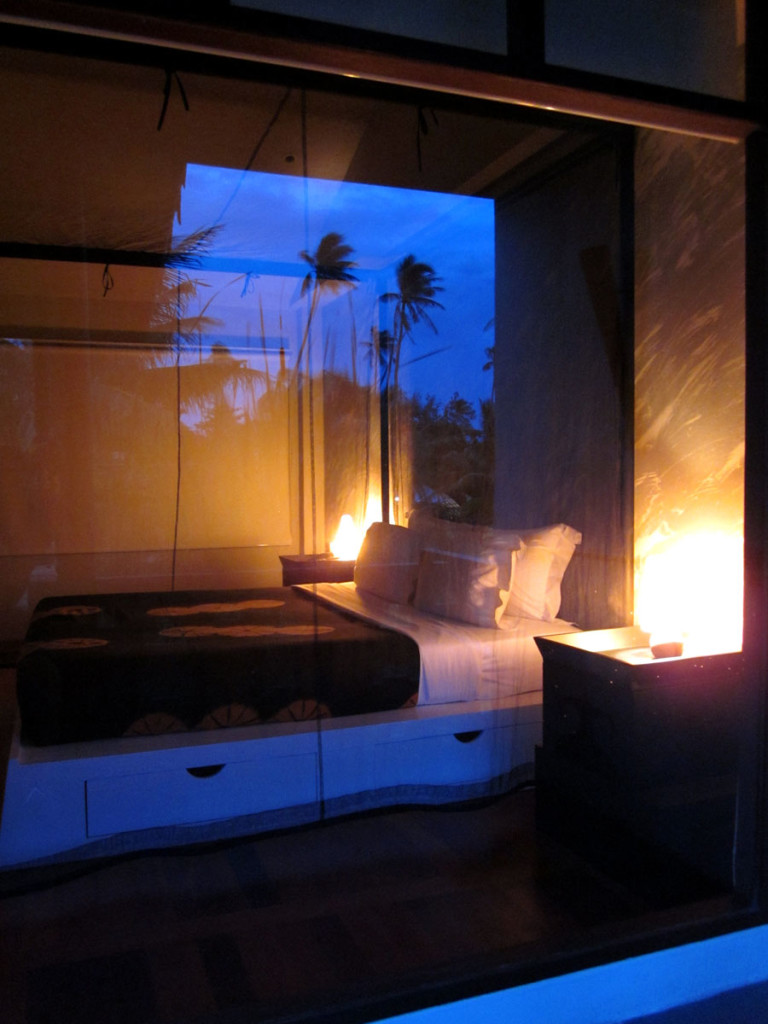 Let the ocean breeze in…
Deluxe Balcony rooms are located on the upper floor and offer amazing views to the garden, pool and ocean.