An Architectural Mirage in the South Tyrolean Dolomites.
The Mirror Houses are set amidst a beautiful scenery of appletrees, just outside the city of Bolzano. The pair of holiday units are designed by architect Peter Pichler. The client, who lives on the site, asked for a concept that offers a maximum degree of privacy for both the client and the residing guest. The mirrored glass facades that borders the client´s garden reflect the surrounding panorama while making the holiday homes almost invisible.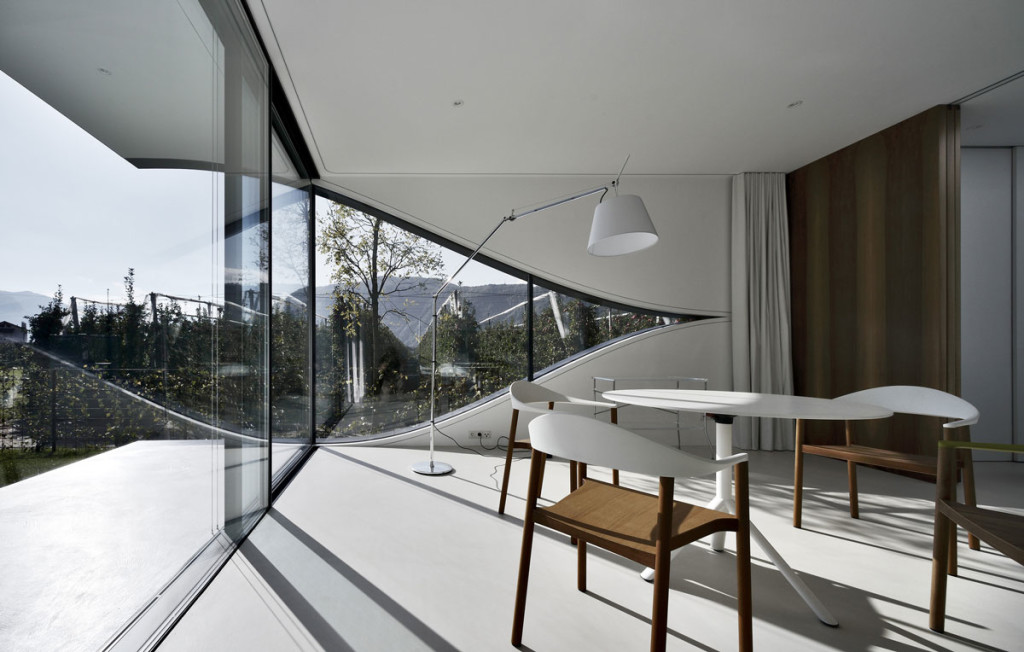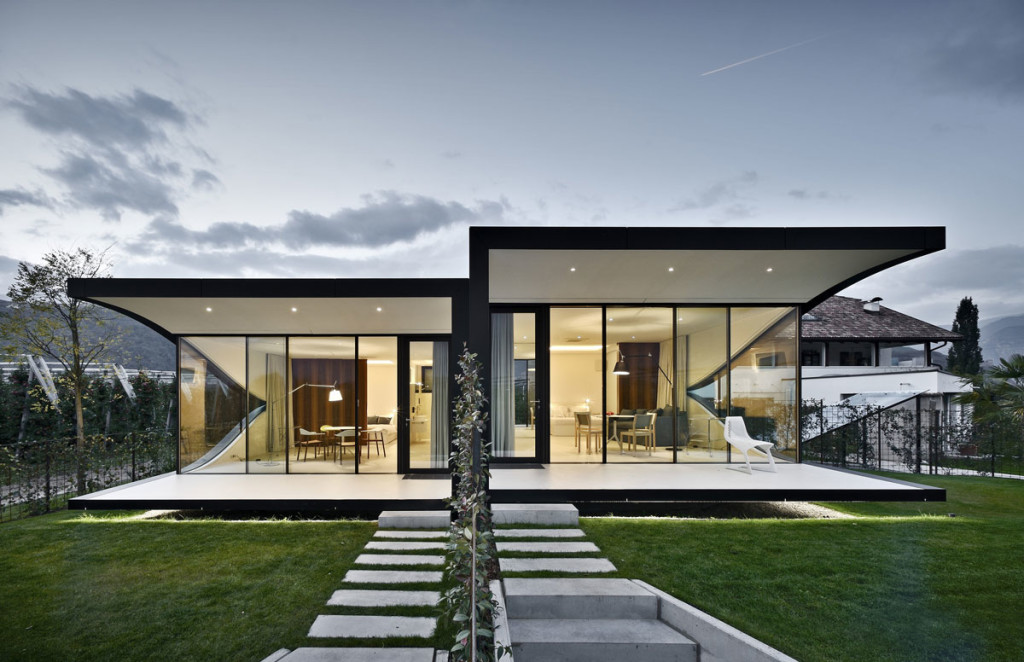 Both units are floating on a base above the ground evoking lightness beside offering better views from their cantilevering terraces to the South Tyrolean mountain range.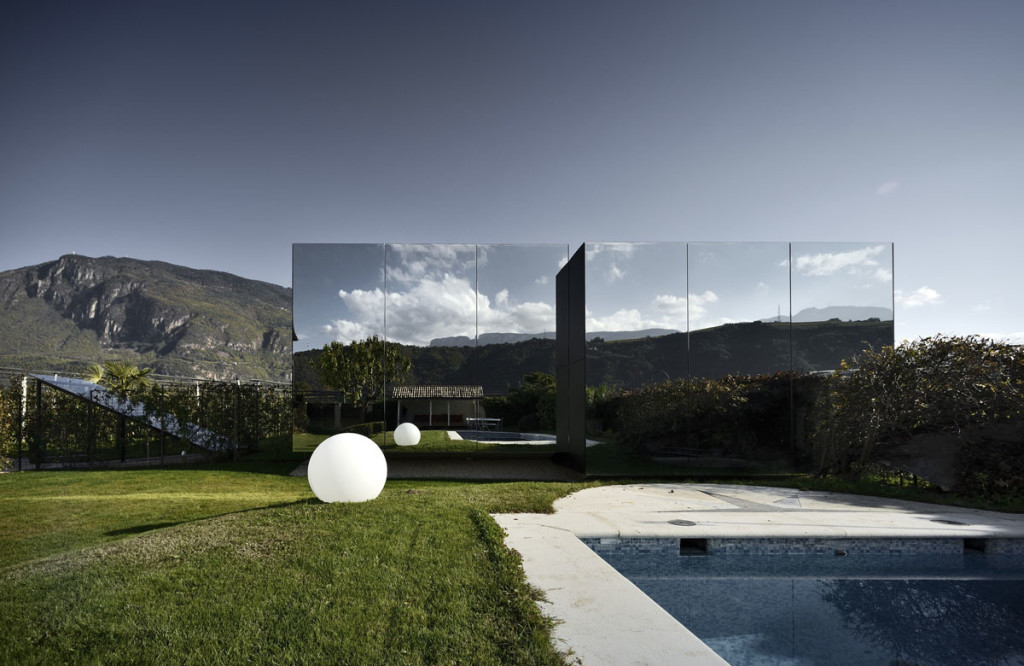 Peter Pichler manages to create an architectural mirage. The Mirror houses are contemporary, high class vacation units with a unique design that is as discreet as possible toward it´s spectacular surrounding.
The Mirror Houses by Peter Pichler Architecture. Photo: Oskar Da Riz
via homedezen