Here Comes the Sun: An Artificial Skylight Nearly Indistinguishable from the Sun Itself
Italian light company CoeLux announced what may be one of the most ground-breaking developments in creating an artificial sunlight. The group of Italian scientists behind CoeLux claim their system is so effective that it tricks you into thinking you are looking up at the actual sun.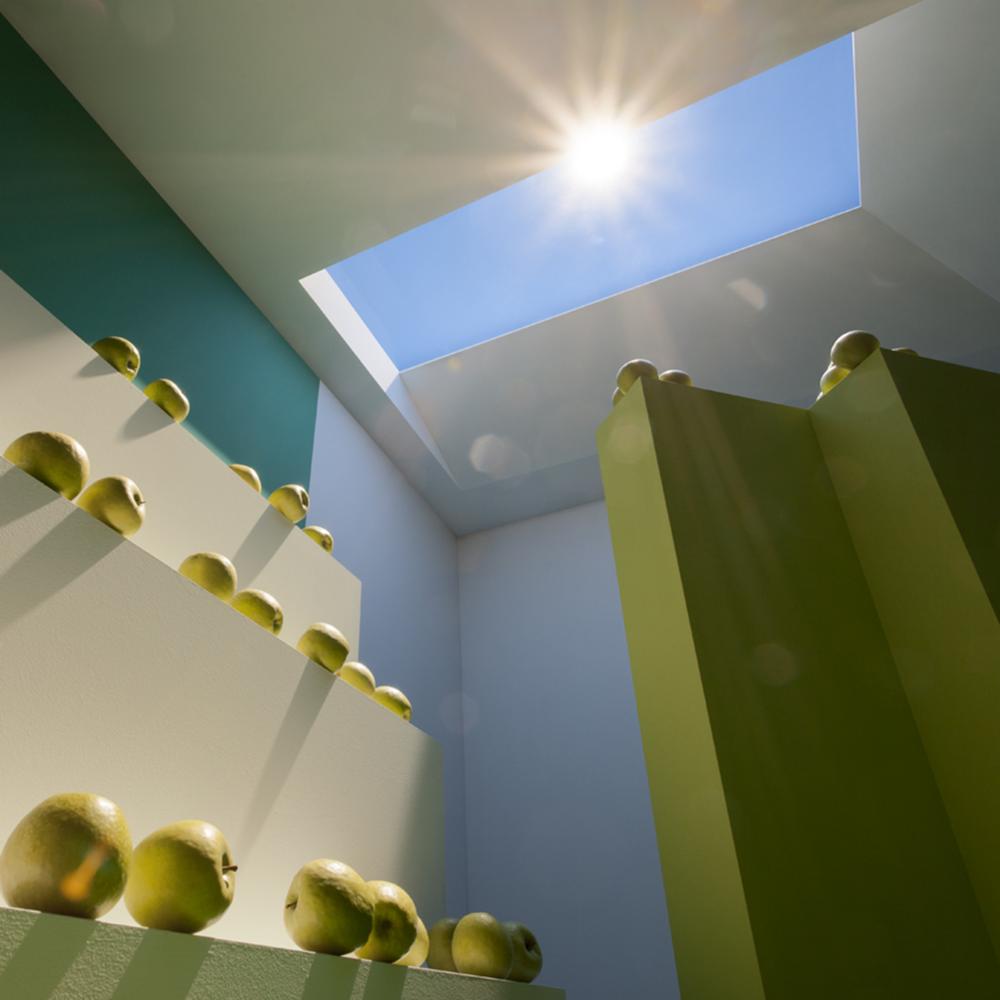 This phenomenon is based on nano technology to artificially reproduce the natural process that "makes the sky blue." Because of this, the system the light matches  the color and quality of sunlight perfectly, raising the possibility of well-lit environments in the depths of single-aspect buildings, or even subterranean spaces.
The inventors are tight-lipped about how CoeLux perfectly mimics the feel of daylight, but presentations so far have triggered "Wows" from those who have seen it in action.
"It's like an illusion; it's just unbelievable. It's pure magic." Etienne Pradier, Butterfly Trix
The photos here—which CoeLux insists aren't digitally altered—give you an idea of how realistic the light is, and the accompanying video appears to back this up: Collaborators Kevin Andrew of Ideaworks and Professor Paolo Di Trapani of Coelux are seen chatting about the project whilst bathed in the soft white light from their skylight above.
If you are still skeptical, you will soon have the opportunity to inspect in person: Coelux Skylight comes to Lux Live in November this year.
If this sun in a box becomes wide spread,  — we could soon be living in earthscrapers, as opposed to skyscrapers, burried deep under the earth… or, at least, living in a dark basement might start to look a little bit more sunny.
via architizer and this is colossal