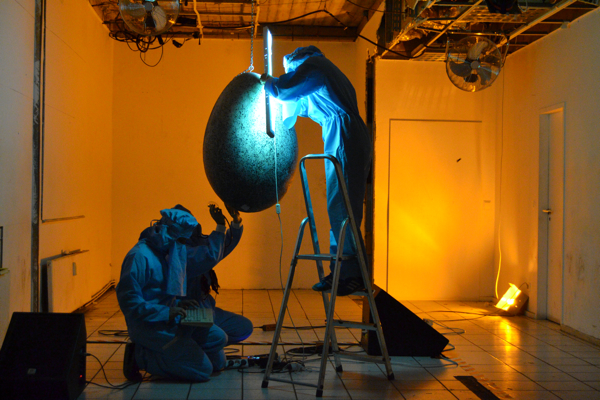 Berlin's Art Academy Aims To Purge its Nazi Past Through Exorcism
Berlin's art academy, the Universität Der Künste (UDK), will stage a performative exorcism of its World War II past. This is the second time that such a ritual takes place, following the successful run of the 2013 production, "Wagner."
The performance "Germania, An Exorcism" will confront the turbulent history of the academy's building. The institute's new steel-and-glass building was inaugurated in 2005 and is located on Berlin's famous Pariser Platz, right by the Brandenburg Gate, and where the Berlin wall that separated the GDR and the West once stood. The original edifice that once housed the academy at this prominent address was a palace which was bequeathed to the school in 1907. It was heavily bombed during World War II.

The then-titled Prussian Academy of Arts was formed in 1696. During the Weimar Republic, painter Max Liebermann was president of the academy. He resigned in 1933, just before he would have been forced to do so under new laws restricting the rights of Jews, when the academy decided to no longer exhibit works by Jewish artists, and expelled Käthe Kollwitz and Heinrich Mann from amongst its members. Between 1933 and 1938, some 41 members left or were forced to leave.

In 1937, the building on Pariser Platz was turned into the offices of Third Reich architect Alfred Speer. It was destroyed in the final days of World War II.
The young student theater-makers and set designers aim to symbolically purge the academy of the ghosts of its past in a sprawling show that will wind up through the building's several floors.
Theevent will run for four nights, from February 19-22, 2015.
via Exorcism Performed at Berlin's UDK Aims To Purge the Art Academy of its Nazi Past