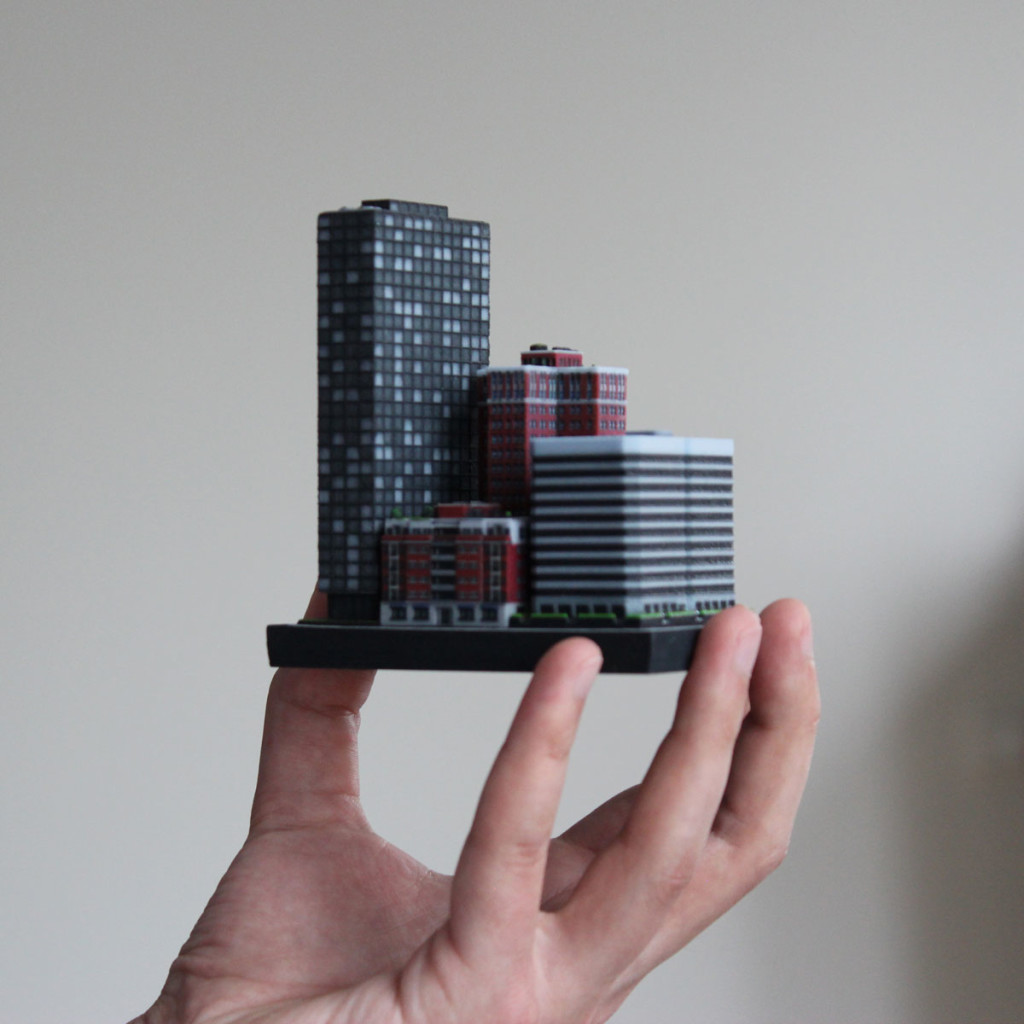 Ittyblox Lets You Build A Real SimCity
As every playing child knows, there´s something wonderful and powerful to create your own miniature worlds. Thus, we are armed with toy trains, model cars and funny little animals. But architects and urban planners had to switch into the virtual to fulfill their down scaled dreams in imaginary realms like Sim City. Steve Fox, an architecture enthusiast himself, is going to change that through an increasing collection of ultra-detailed 1:1000 models, tiny 3D-printed buildings that can be assembled into a miniature metropolis.
His miniaturized landmarks like the Guggenheim Museum and London's Westminster Hall are surprisingly rich in detail. The ever expanding collection of his little IttyBloxs now includes city-specific sets  from the Art Deco hotels of Miami to Chicago skyscrapers and tree-studded parks. Since these buildings are all designed for the same grid like street structure, you can mix them anyway you like to create your very personal city. Benefitting from the freedom of 3D print-on demand, a single design doesn't have to be sold a thousand times, offering much more room for a large diversity in buildings.
Since any cool city comes to life at night, the IttyBloxs are designed in such a way that when you light them from underneath using LEDs, some windows will light up.
 Find out more at IttyBlox
|via architizer