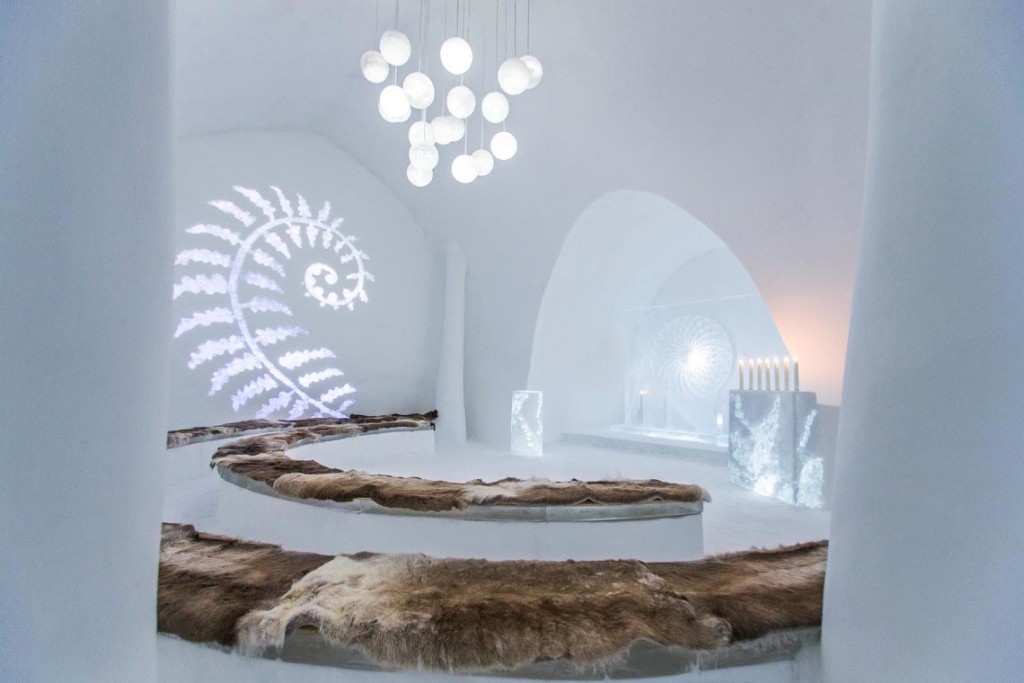 The Icehotel comes with its own church, like every part of the hotel it is redesigned each year by invited artists. The ephemeral nature of the ice church makes it a truly unique location for a wedding – when no architectural memento exists, the memories and the vows exchanged are especially cherished.
The nightlife counterpart of the Icehotel is the Icebar, a bar built from ice cubes.  Guests from near and far that have all traveled to this little bar by the Torne River. are given fur coats to put on at the door. The original icebar was first set up in 1994 and since then made its way to Japan, Europe and the United States thanks to a partnership with Absolut Vodka. You can find icebars in several big cities around the world, where you can have a drink in a below-freezing setting. Sometimes in the form of pop up bars that only exist for a limited amount of time and sometimes as a permanent addition to the city's coolness.
The Icehotel is among the few spaces where art is more than a decorative addition. The Icehotel is a piece of art itself, an artwork that recreates itself with every winter to come.