Peter Tiley, 31, a former London business analyst, quit a sensible "five-figure salary job" and spent nearly all his and his then girlfriend's life savings on the lease of the The Salutation Inn in Ham, village of 20 houses near Berkeley. He spent his first nine months as landlord "sleepwalking and having nightmares every night without fail," because he was so worried he might ruin the pub.
Today, his gamble paid off as The Salutation was voted pub of the year by CAMRA, the Campaign for Real Ale.
"You have to be passionate, but if you are really, really passionate about something, the chances are you will be good at it. I am doing 90-hour weeks, but it doesn't feel like work." Peter Tiley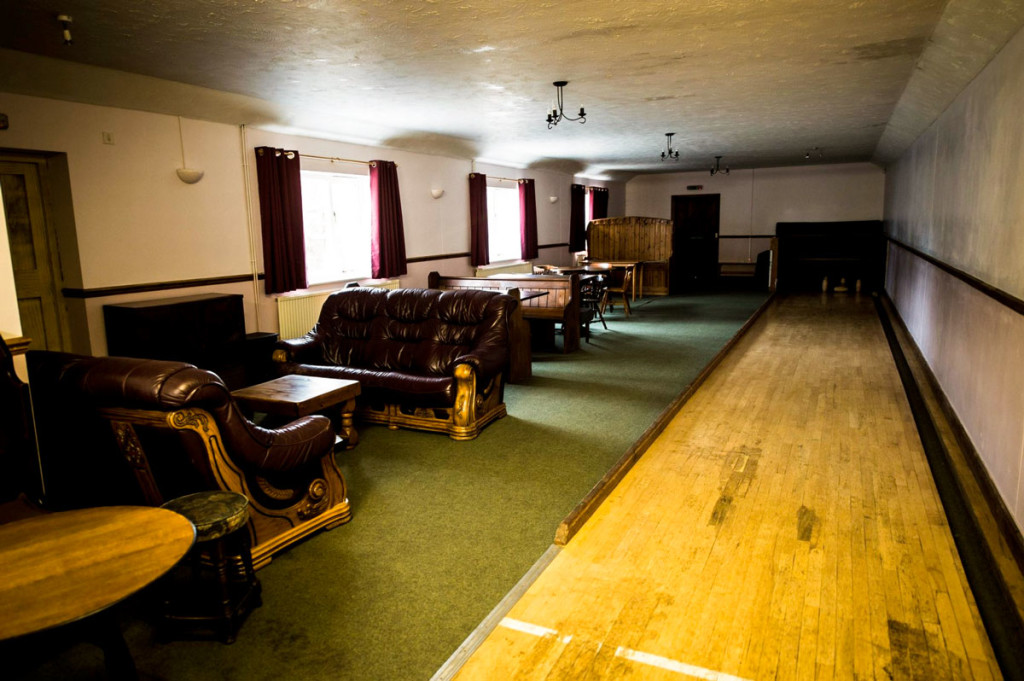 "What Peter and Claire have done in the short time they have been running the pub is nothing short of staggering and goes to show that passion, enthusiasm, and a real love of beer are hugely important when running a pub. Abigail Newton, Camra
Monday Nights | Locals Behind The Bar Night
It's no secret that the Landlord is tighter than a pair of tights, tightly tightened over a tight-rope walker's tight bits. The result of this is that instead of actually paying for some more bar staff,  the Monday night's  at the Sally are being transformed into the Local's Behind the Bar Nights. In these very special, no doubt chaotic and frankly ridiculous evenings, locals are challenged to get behind the hallowed Sally bar to pull pints and work the archaic Arkwright-esque till for an hour and a half after just 15 minutes of training. Each Monday (excluding Guest Chef nights) will see a different local/pair of locals behind the Sally bar from 5pm till 6.30pm. If you happen to come in on one of these nights prepare yourself for short measures, the wrong change, queues at the bar and surly service – in other words, just like any other night at the Sally! There will be a prize at the end of the year for the best performing locals – either for the most efficient or those that have provided the most entertainment.
Tonight | Pancake Night
Chef Dan is a useless tosser. Honestly, he's terrible. Every time he's cooked pancakes at the Sally we've had them stuck to the kitchen ceiling, the floor, the windows, the cooker, the Landlady. You name it, he's slapped a pancake on it. In fairness though, he is bloomin' good at cooking 'em. As its Shrove Tuesday Dan will be cooking pancakes from 5pm and a pancake race up and down the car park around at 7.30pm. There will be a variety of toppings available (because the Good Lord never ate his pancakes topless)  Should be fun – see you there!
This might come a bit short of time, but Sally offers a wide range of silly and funny events every some days. Check them here.
What makes the Sally so special isn't the range of quality ales and ciders on offer, it isn't the heritage pub games, it isn't the humble bar snacks, it isn't the cosy bars with log fires and it´s skittle alley.
It's something else.  It's something intangible.
Putting what makes the Sally special into words  is impossible. You'll just have to come and see it for yourselves.
photos:  Salutation Inn/ picture alliance / PA